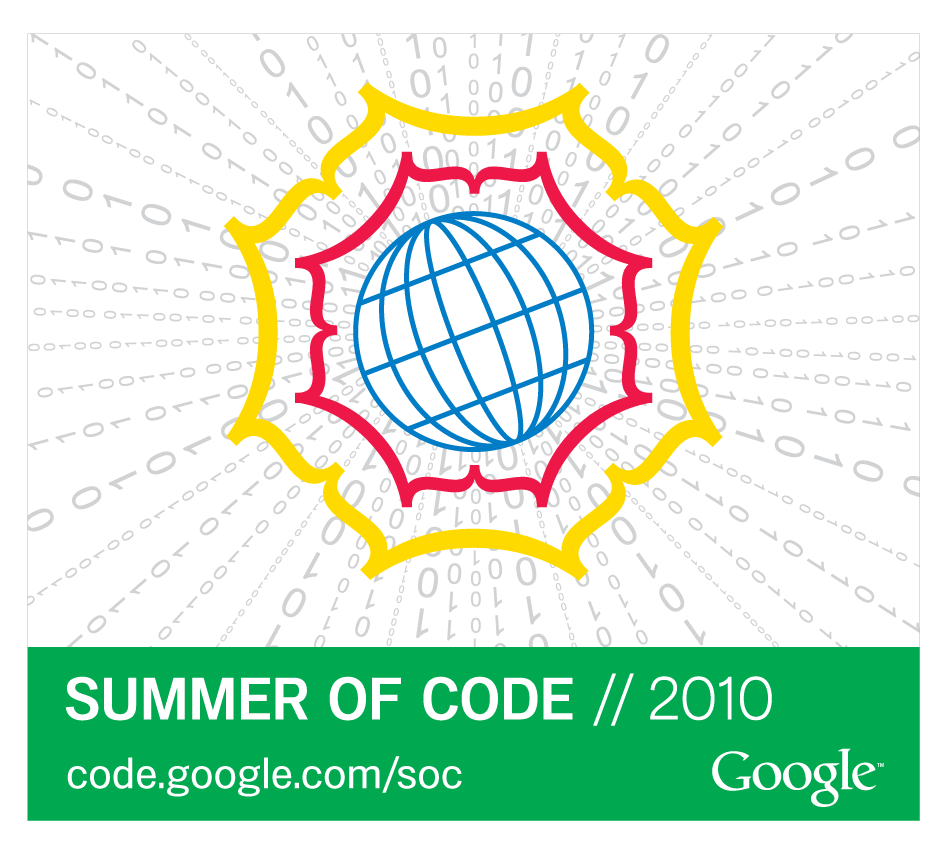 Hello World GSoC !!!
I think the last line says it all.I feel it is long enough to write the "Hello World" codes. Now I am moving on to a little higher level, of course with the help of (the?) Google .
Yes ,  I have been selected for Google Summer of Code 2010 for NUIGroup (Natural User Interface group).  My project title is "User-Defined Blob Detection And Tracking in CCV". The full proposal can be downloaded here. My mentor will be Pawel Solyga for the project. I have always heard great things about Pawel, but never got an opportunity to work with him and now it is here. I plan to utilize this opportunity very effectively.
I don't know how many people I have to thank to for this. But yes, I would personally like to thank Sharath patali, Anirudh Sharma, Rohan Anil,Sachid Swami,Christian Moore, Seth Sandler, Lawrence Muller and finally Pawel Solyga for their support and reviewing my application.And of course, I would like to thank Google for this awesome program for students. Only a GSoC student can know how much can this program help. Of course it is good to get paid for doing what you like with supports from Google.
Now it's work time. I need to brush up my C++ and openCV skills. Need to read  some papers regarding pattern recognition and feature extraction. And got to finalize the structure of the coding although it is very much inside my head.
For initial information, I will be using openFrameworks as the base framework for building "Template Selection Tool". I am planning to use moment matching on contours for the shape matching. I still got to try out  different things like SIFT and SURF algorithms which are very good for feature extraction.I got to see the Google Similar Images project from Google Labs from Pawel Solyga. I had my mouth wide open after seeing this project. I was not surprised about the possibility of this, but about the speed. I wonder what algorithm possibly give such an efficient and effective (use it to know) results. Simply Google is God .
[EDIT: Got to know that Google indexes the features of an image and anytime we click "Find Similar" button no feature extraction happens, rather index searching happens . Still Google is God :) ]
And yea, OpenCV-yahoogroups people, I have been getting a lot of hits from you regarding the tutorial on "Template matching invariant of Rotation". Its not that I am not keeping my promise, I just lost the code accidentally, which I am too lazy to rewrite. But yes, I promise to do that stuff as soon as I am done with my exams as its a part of my project.
Cheers all